THE UK's LOCAL SUPPLIER - 12 UK Sites For our LC and Shipping containers
WELCOME to MKcontainers. We are a small family run business Est. 1979, with 12 UK storage sites to ensure you pay the lowest delivery costs for our Shipping and LC containers + our Mover boxes.
We specialize in flat pack products, and offer a complete site survey and erecting service. Best prices 365 days a year
Offshore DNV Containers - DNV 2.7-1 & EN12079.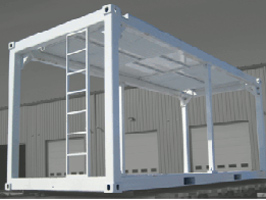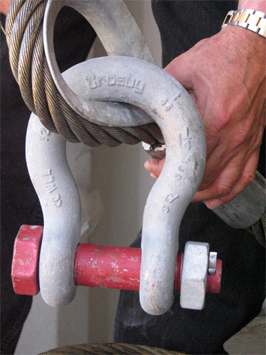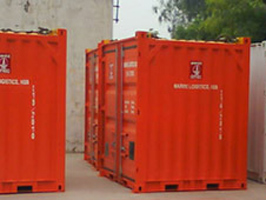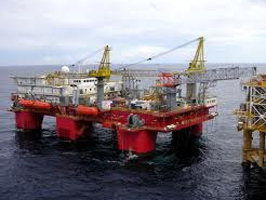 Offshore containers
Offshore accommodation containers
Offshore storage and living containers
DNV container features:

DNV 2.7-1 Certificate
Engineered prints available
Multiple sizes available
Safe and efficient transportation
Marine grade paint/coating
Watertight seals
Data plates
Certified slings
Certified pad-eyes
Load tested
NDT / MPI tested
Stackable designs
Designed and manufactured to satisfy the most stringent oilfield regulations
Custom-built DNV containers also available
DNV 2.7-1 certified offshore containers are specifically designed for dynamic lifting via pad eyes and a DNV certified lifting sling equipped with shackles.
They are inspected at the design stage, material procurement, production and final load & NDE tested. Not only is a prototype tested but a specified number of randomly selected units from each batch are tested at a rate that is 5 times the testing rate for typical ISO shipping containers.
These containers have solid steel construction, including the flooring. They weigh nearly twice the comparably sized ISO container which is critical in their ability to maintain their upright position during transit through rough seas.
They are required to have a uniquely identified DNV certified lifting sling, significantly stronger steel, more stringent production compliance and to have all the testing documentation to prove their worthiness for the rigors of offshore conditions.
MK Containers can discuss design and arrange manufacturer of DNV 2.7-1 oilfield equipment for the offshore oil and gas industry. Offering an extensive range of offshore cabins & containers.
Sizes:
6' Offshore Container DNV Certified
10' Offshore Container DNV Certified
20' Offshore Container DNV Certified
To discuss a design quote please contact us
Direct sales line 01935 476555
sales@mk-containers.co.uk