THE UK's LOCAL SUPPLIER - 12 UK Sites For our LC and Shipping containers
WELCOME to MKcontainers. We are a small family run business Est. 1979, with 12 UK storage sites to ensure you pay the lowest delivery costs for our Shipping and LC containers + our Mover boxes.
We specialize in flat pack products, and offer a complete site survey and erecting service. Best prices 365 days a year
Storage Containers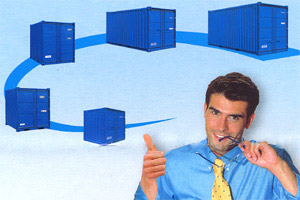 MK Containers offer a complete range of quality NEW and ONCE USED storage containers for secure medium to long-term storage.
Wooden floor or Steel floor
Vents
Can be lifted with forklift or crane
Blue
Available with one locking bar on each door, or one locking bar and a locking system
Very best prices
Available with wooden or steel floor
Up to 3-high stackable
Handling with crane or fork lift
Storage of up to 10 tons possible
Electrical fittings (optional)
Security fittings (optional)
Storage Containers : All Popular Sizes Available
Dimensions (mm) and weights (kg):
Type
External
Internal
length
width
height
length
width
height
weight
cap (m³)
LC 6'
1,980
1,950
1,910
1,800
1,860
1,730
570
6.66
LC 8'
2,438
2,200
2,260
2,275
2,106
2,050
715

9.82

LC 10'
2,991
2,438
2,591
2,831
2,344
2,376
955
15.76
LC 15'
4,550
2,200
2,260
4,387
2,106
2,050
1,030
18.94
LC 20'
6,058
2,438
2,591
5,898
2,344
2,376
1,530
32.85
Safe and Secure: